Sled Den report Dec 8, 2014

We have been riding for the last week at The Sled Den…..finally…..
There is 3 - 6 feet of snow in the backcountry. It's not powder but still nice to get out to ride.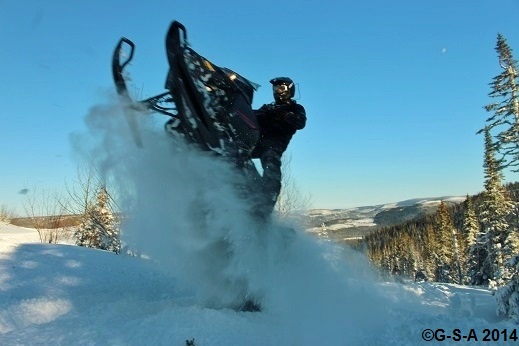 The places to ride are very limited. Sure, some have been posting pics in powder on other sites since the beginning of November…... We do not ride till Nov 10 'cause The Sled Den & our Guides respect hunters who use the same woods here for Deer……….they only have it for one week a year to hunt. We believe in showing a little respect.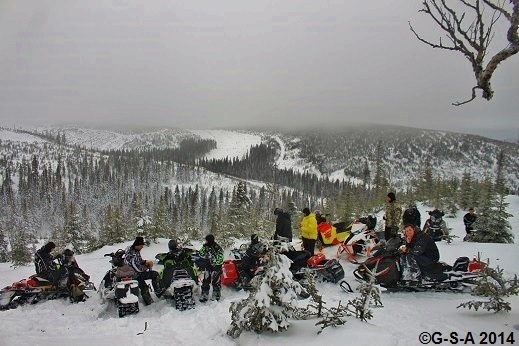 There is very little fresh 'cause it's been a while since we had snow. We have gotten snow squalls but that's it. Everyone is basically riding the same area.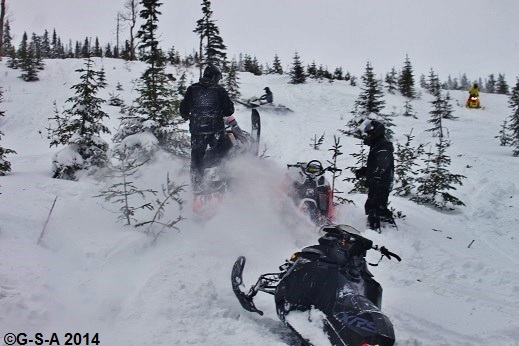 Other spots just don't have enough snow yet. Until I came to Gaspésie no one Guided in November or December,  they usually started mid to end Jan…… They said there was no snow……. NO !!!!  They didn't want to ride 'cause its mostly roads and fields. Many A-Arms and tables were broken and even rads. This is why hard-core usually starts mid Jan……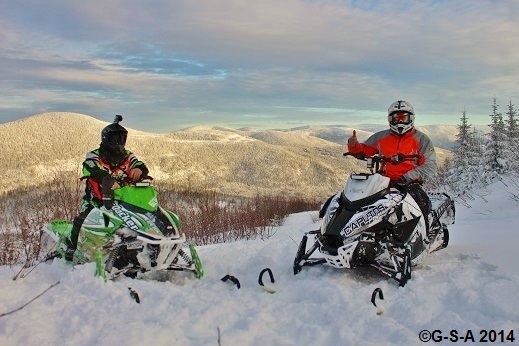 There is 4 - 6" in the valleys…….so no trails open yet. You have to stay above 2000' if you want any real snow. Under 1000' is almost no cooling for sleds…..hard, icy snow.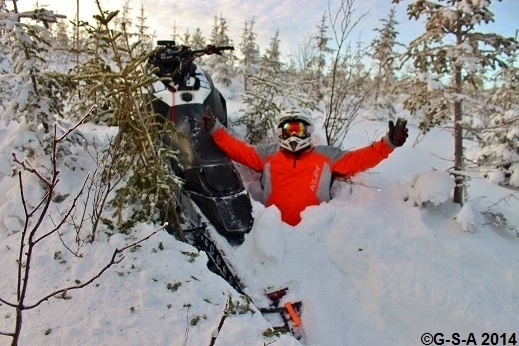 After this storm (whoohoo!!) we will have good snow even in the valleys. We need another 5-6' of snow to open up all the riding. This should be by mid-January but this year it just might be earlier……..   Jack