Report from The Sled Den
Tuesday, May 5, 2015

Took a few days off from The Sled Den & just got back ……
Didn't go for a ride on the sled today but rode up in my truck. We went to try some fishing and ended up not being able to fish….. well, with rods anyhow…..
The lake is at 1100 ft with 4 - 5 foot deep snow and it's still way deeper above 2500 ft. …..Going back to fish again but will bring my auger and my snowshoes to get to the lake. With a minimum of 4 feet of the white stuff on the lake and without shoes on, it's sinking time.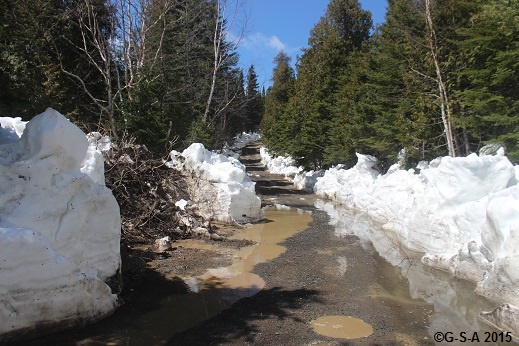 Above 2500 ft the snow is harder and also better in the trees. The sun has no chance of really melting the snow. Looks like it's going to be a JUNE ride.
Will be riding later this week and also on the weekend of May 15 - 17…... SPRING FLING – Whoohoo!!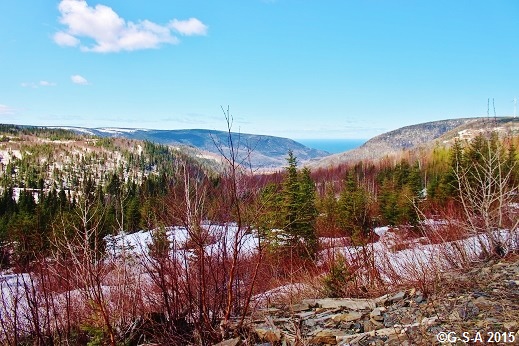 The ride in June will be with whoever comes down…..it will not be a big ride….. more of a cosmetic ride with some people.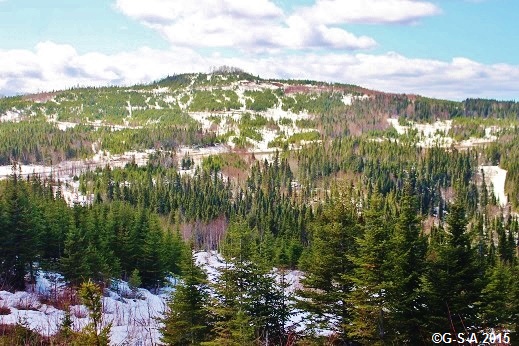 Still, going to be cool to ride that late….. Hope everyone has had a good season 'cause it sure has been a long one for us this year…... 
                                                                                              .........Jack