Report from The Sled Den
Wednesday, March 4, 2015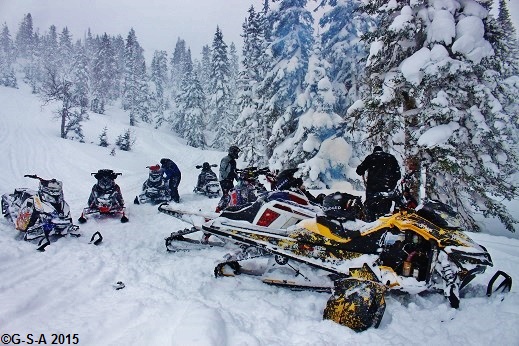 No fresh powder at The Sled Den recently but during the last few days, we have found some really good snow where the wind blew it.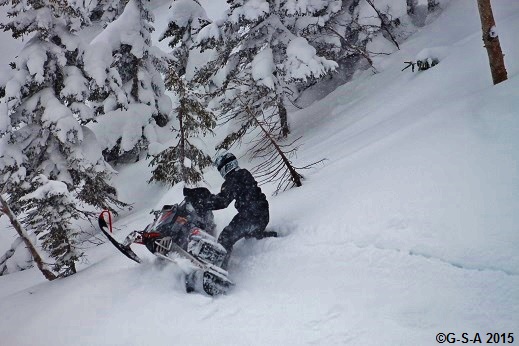 There was close to 2 feet in one spot... ...it was sick where the wind lip is.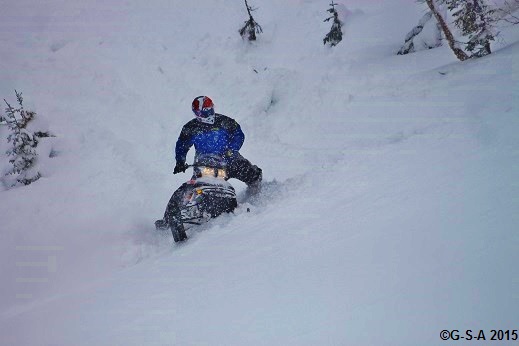 The guys and gal got stuck on the thing 'cause there was more than 6 feet of snow. Yep - the wind blew a ton of it into this particular area we ride (it's also where we ride into May).……..the sun never came out. The snow squalls were hitting us all day!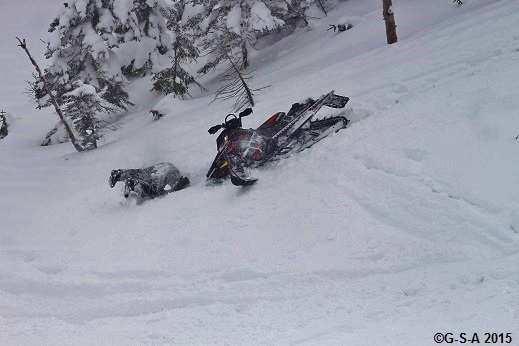 Was nice to not see our tracks when we left. There were a lot of spots in the areas that are windblown……but not much in the way of fresh to ride there.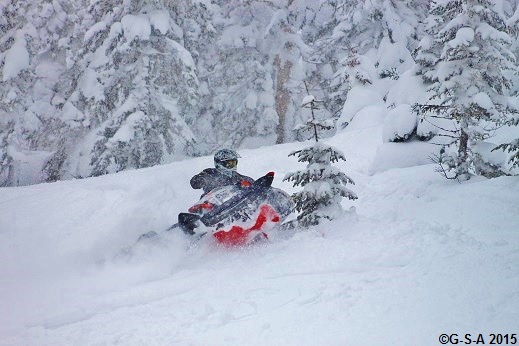 We need more than just a bit of snow…….just a little, and it will just get blown into ravines and trees.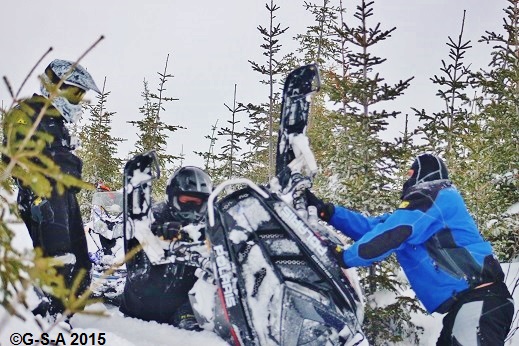 Trees are good but the open stuff is limited. The snow is only good in a few spots.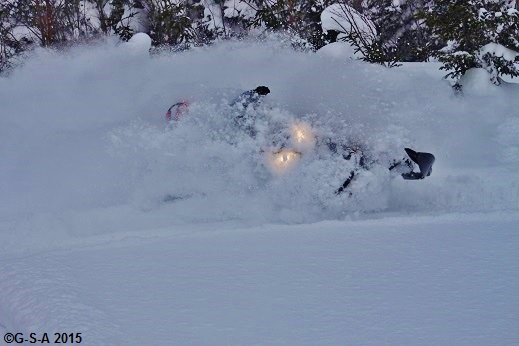 We need a storm…….I hope we'll get one soon! They say we will get some this weekend but for now it's all snow squalls. The 'squalls gave us 6" last night…….not any at The Sled Den but as we got into the mountains we saw more and more snow.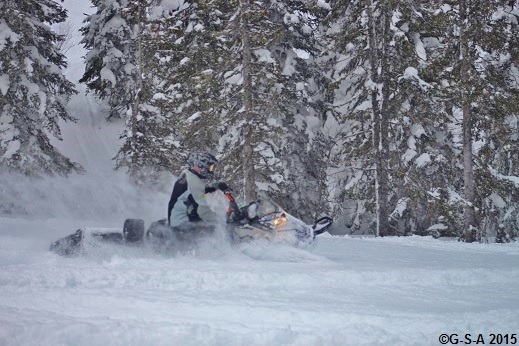 One of the areas we ride had 6 - 8" of new snow but not everywhere….. some spots had more but most had very little. The wind plays a big role here.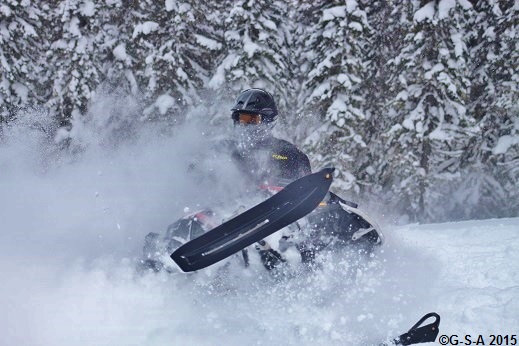 Trails are good and there seems to be a fair amount of people on them this year…... I'm not riding them but we see people at the gas stations and hotels.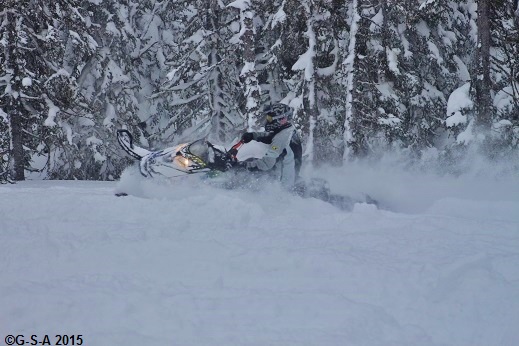 ..............Jack