Report from The Sled Den
Tuesday, February 3, 2015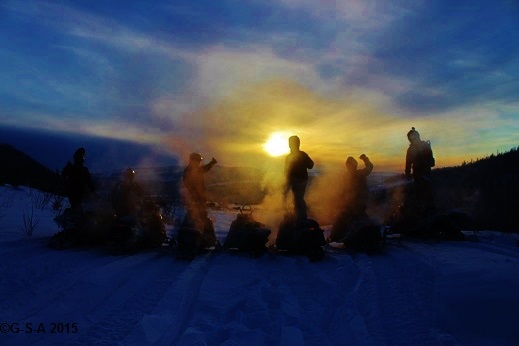 The weather is still pretty damn cold at The Sled Den…..not too much wind but when it's this cold, who needs wind…?….!! Finally been getting some good snow!.... Plus with snow squalls, the snow is great!
Jim
We rode to a cut and ended up spending the day there. It was a big cut and between the guys doing stuff off the drifts.... to sitting around talking, the day blew by.

Jim
There were still some icy spots but those becoming less and less.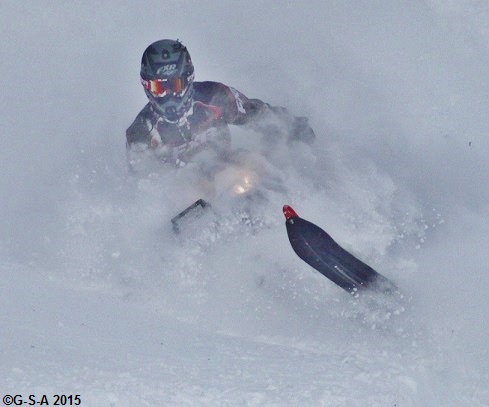 Justin
I am hoping the weather is getting back on track. I look to New Brunswick and see crazy amounts of snow……just under 4' in a week…… If it were just 200 miles further north….we would be in heaven......some spots have 4 – 5 feet of pow where the wind blew.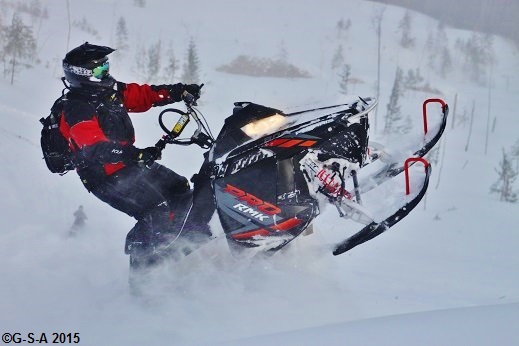 Jimmy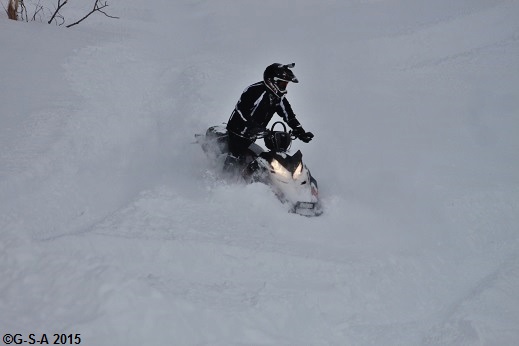 Matthew
Good thing most guys can't ride it because that means there is always fresh powder for the hard core riders who want to take chances…... You have to sidehill and once you get halfway down the side of the mountain, you usually have to come back up the same way…..not many riders can position their sleds or have the confidence to come out of a spot which has no natural or man made exit……quite a few areas like this – we call them bye bye sled !!!
Anthony
So it's switch back in the trees to get back up the side of the steep mountain…….  Fun but not easy to ride like that all day. The effort and stress levels are really high!!
Justin & Vince
There are also many easy cuts where people just do not ride – multiple flatland cuts. The snow builds up in these cuts just as in the steep cuts.... but people seem to find it boring boodocking in & out of the trees which are 12 ft high but have only 6 feet sticking out above the snowline. Can't understand why not, because powder is powder…., at The Sled Den, we ride anything…… with all types of sleds………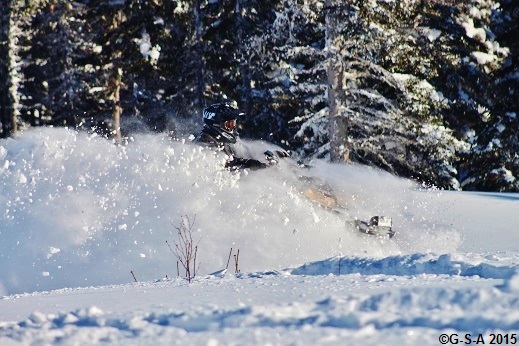 Anthony
We still need that big storm. I can post pics of deep snow but it's not like that everywhere…..so the good spots will be done in a few days or so. That's when a guide comes into play…..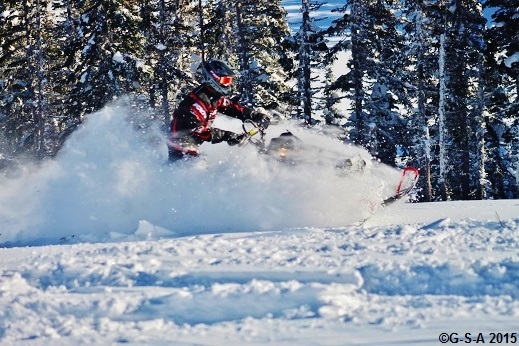 Justin
The trails are super hard packed. The dozer has had lots of breakdowns . The snow has just been cement up to this point. I am seeing more sleds this year on trails than usual. Hope it's a sign of things to come in the future.  
Jimmy
There are also more sleds riding in the backcountry for sure this year. Great!! 'cause the Gaspésie needs the money for its non-existent economy…. Snowmobiling seems to bring the most 'out of province' income to the region.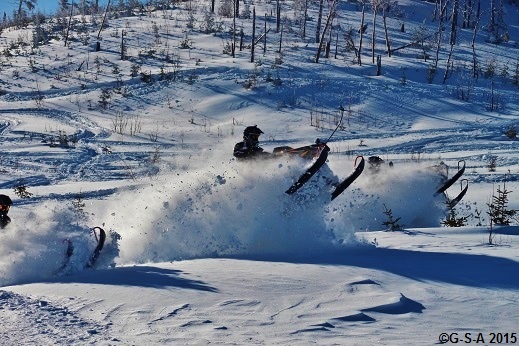 Matthew - Anthony - Justin
I met some trail riders wanting to fill up at my friend's garage. They spoke only English. I had a bunch of cans to fill so I let them go first. I joked with them & told them to get off the trail next time……get into the backcountry. He said he only had a 121…..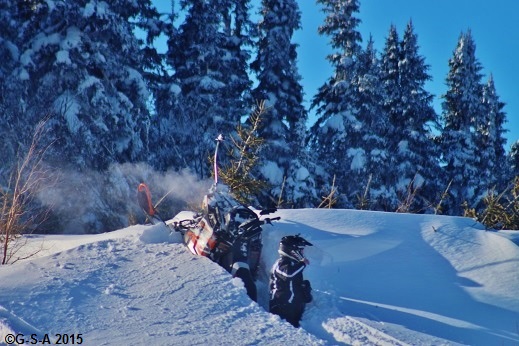 Matthew
Been with 'old' people on those and had a blast! Don't listen if you're told your trail sled is junk in the Gaspésie backcountry…... I have pics to prove they are wrong. So come ride with The Sled Den 'cause we ride with all kinds of sleds.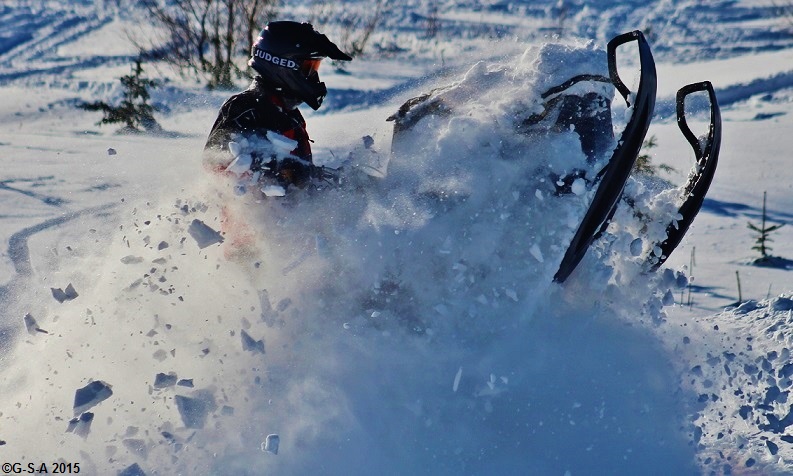 Vince
We are here for your adventure not ours…. 
                                                                   ……..Jack