Report from The Sled Den
Wednesday, Apr 1st, 2015

This is no April Fool Joke!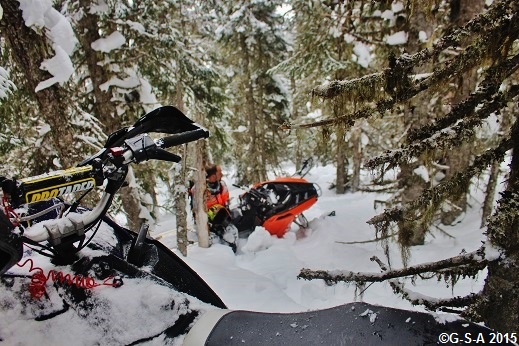 The weather seems to be warming up everywhere......but at The Sled Den!
The snow is still powder above 2000'. This week we got another 8" and this weekend it's going to snow a bunch. WHOOHOO!!!
Won't say how much…… but we'll see. Mostly riding trees so I am shooting more video than pictures.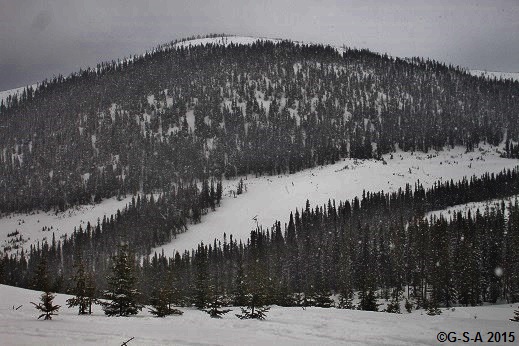 Trails are good and should be fine for a few more weeks. The snow up high is just going to keep getting deeper 'till…… it looks like April 20th or so….. he weather pattern seems to be holding just like it does every year…..after Rimouski the temps dives.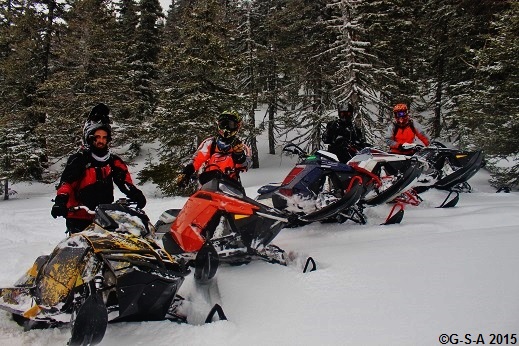 Just going to be riding trees this week 'cause the guys are all tree riders. Should be really good this weekend after the storm we get.  EPIC weekend…… unless it rains……let's hope it's all snow…... Jack